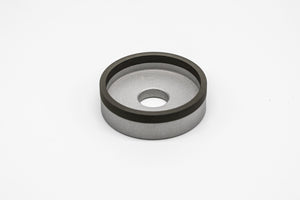 B-37 is a new additional Stone asked for by our World Cup technicians
This is a additional stone used by a few WC technicians as a finishing pass stone. Mostly used in SG and GS when the snow is very dry and grippy.
Single sided highest quality 75% cubic diamond stone.

B-37 is yet a finer more polished finish than the stock B40 medium stone
Used in SG and GS on WC
Especially used when the snow is dry and grippy
Compatible for use on Af-C, Af-L and Af-1 Snowglide machines